Android version 1.0.21  with 
Deep Work

 
is out, where you would be able to customize five types of distraction nudges within a work session according to your preference and work style.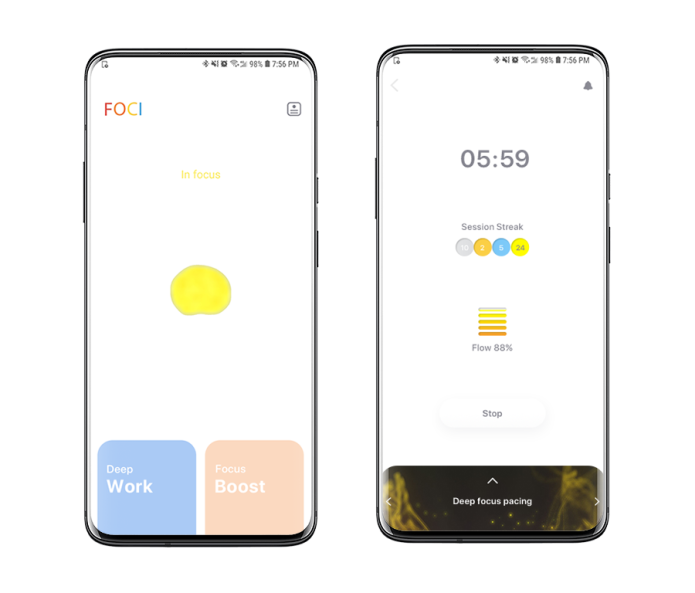 A very useful alert to keep you in deeper focus, for say, preparing for an upcoming exam would be the Early Distraction Alert - which is really to preempt you as you are becoming distracted. It's my personal favourite. Would be keen to learn your feedback!
iOS version's Deep Work, with more upgrades, would come with software update 14, benefitting from feedback on update 13.
Best wishes,
Mick & the FOCI Team

P.S.
If you face any problems with shipment, message me at team@fociai.com and we'll get it sorted.