Shipping, Software Update 6
Apologies to backers with message etching, especially those with Steel Blue & Olive clips. Due to the special etching method required to tan the dye without burning it (like Silver and Space Gray), it is exceedingly difficult to customize. For backers with Steel Blue/ Olive customization, please check if you have given us the right details, we should have already sent you an email last week if you do have a problem. Please reply by deadline else, we would not be able to do Steel Blue / Olive customization any longer due to this stringent etching technique.
All non-August Steel Blue would finish being sent out by Friday, and we would be sending the tracking numbers by this Sunday, so please let us know if you have not received some form of fulfillment notification by then.
Software update 6
As well as bug fixes, we have a major feature update coming up at the end of this week. Many thanks to backers who have given us feedback especially on the Focus Session.
Focus Tuning:
Use Focus Tuning, when you can't seem to get into deep focus.  Focus Tuning is a form of biofeedback guidance that helps you optimize your psycho-physiological state to dive from light to deep focus. You can think that it is a tech assisted meditation, which lets you know if you are doing it right, to help you regulate your attention.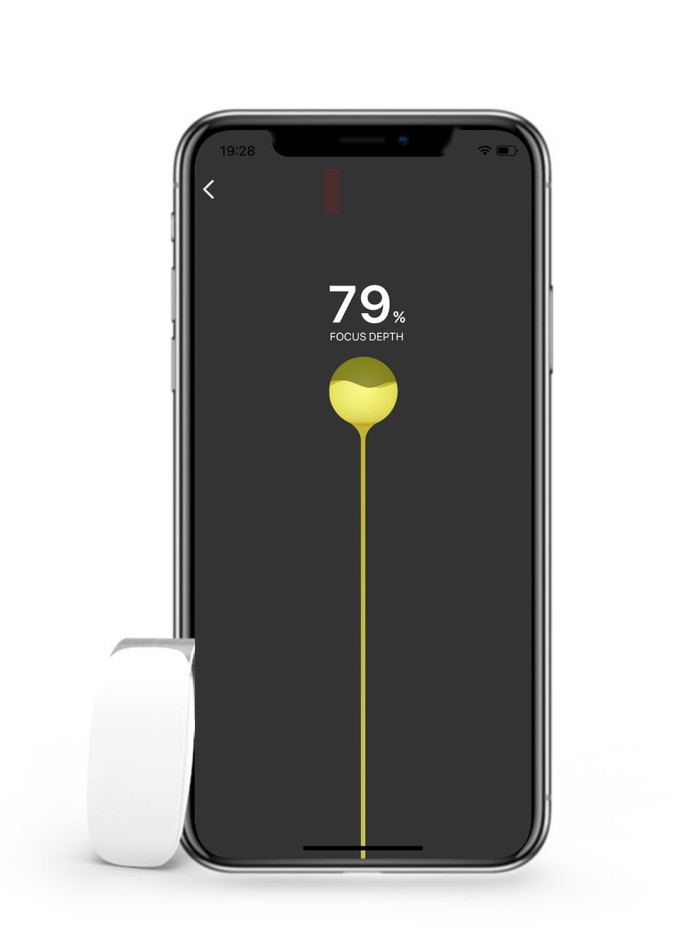 Focus Session:
Start a 'Focus Session', when you want to zone in on a piece of work, especially one that requires a lot of thinking. FOCI's Distraction Rescue features 'Distraction Alert' and 'Focus Slip Alert' will be activated until you end the current focus session.
Distraction Alert:
One
long vibration

 
when
you have been distracted for quite a while.
Focus Slip Alert:
Three short vibrations

 
when
you are distracted and have just broken off from a focus streak.
What's coming up next:
From the feedback of around 20+ testers, Focus Tuning has a relatively steep learning curve, but once you get the hang of it, it would be really helpful, especially when you are feeling very distractible or light headed. We hope to release further guidance on using Focus Tuning in future updates. And we have another Focus Boost feature that we have been testing internally which is very potent that we hope to release soon. Please send us your feedback, and we will improve it together.
Best wishes,
Mick and the FOCI Team


App updates would be live later this week.